Celebrate Black History Month with a Local Story event and film screening by Bertony Faustin at the Abbey Creek Vineyard, Oregon's first black-owned winery. Bertony will talk about his life and passion for wine making and host a special screening of his documentary, "Red, White and Black", about minority winemakers in the state. Read about the film and check out the trailer here.
Your ticket includes admission to the event, light appetizers, a film screening and a chat with Bertony. A separate cash bar is available for wine.
When: Thursday, February 22, 2018 from 6pm to 8pm
Where: Abbey Creek Vineyard, 31441 NW Commercial St. – North Plains, OR 97133
Cost: $10 for non-members / free for members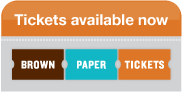 Local Story is a nomadic public program brought to you by the Washington County Museum to raise awareness about the dynamic folks who contribute to the living history of this remarkable region. Each location is chosen by the presenter and serves as an immersive backdrop in the telling of their story.